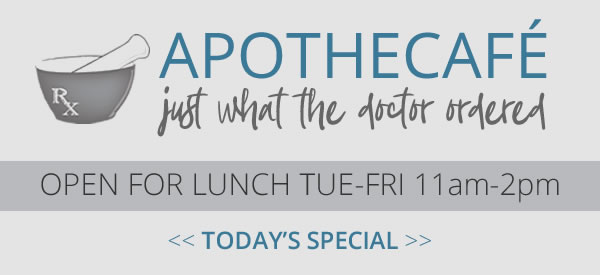 ---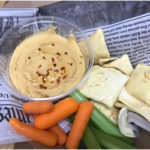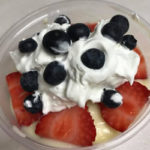 Weekly Specials
May 17th-20th
SANDWICH OF THE WEEK:  "Mary's Maid-Rite". This recipe came from our very own Mary Cochran. It's a simple loose meat sandwich seasoned with her own secret recipe on a sesame seed bun. Topped with your choice of Ketchup, mustard, pickles, and onions. Sandwich with chips and pickles is $6.25 or as a meal with side, chips, pickles, and a large drink is $8.75.
TUESDAY | BLT Pasta & Fluffy Cheesecake
WEDNESDAY | Potato Salad & Chocolate Turtle Cake
THURSDAY | Broccoli Salad & Berry Trifle
FRIDAY | Mac n' Corn & Peanut Butter Sheet cake
…………
---
Here at the Apothecafé we make from scratch everyday a different side and dessert to go along with our sandwiches, wraps and salads. Come by and see us! We'd love to have you.

---
PROUD SUPPORTERS OF OUR SURROUNDING COMMUNITIES & OUR SCOTLAND COUNTY TIGERS!