Scotland Co. Pharmacy was able to help me find my meds when noone else could, and when we were not able to locate them, they kept looking till they were found. NO company pharmacy would have done that for me. Thank you for helping.
Our Team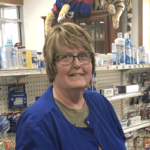 Hi, my name is Kathy Dice. I have worked at Scotland County Pharmacy as a pharmacy technician for almost 15 years. I graduated from Keokuk High School. I am married to Don Dice and have 3 children; Stefanie, Nicole, and Matthew and 4 grandchildren; Ethan, Natalie, Alyssa and Scarlet. I am in charge of running the front end, OTC ordering, and you may catch me sometimes doing deliveries around town. I work back in the pharmacy when needed and have done about every job here. If there is anything you need, just let me know.
---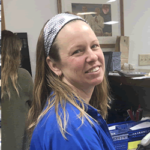 Hi! My name is Jennie Droste. I am a pharmacy technician at Scotland County Pharmacy. My husband Mike and I along with our 3 kids, Shaelyn, Clayton, and Tyson, own and operate a dairy farm "RidgeView Farm" East of Lancaster (yes, the one along Hwy 136). I enjoy traveling to county, state and national shows with my children who exhibit dairy cattle. I also enjoy watching my kids in their sporting events and other activities. I have been an LPN for over 20 years and have worked in the clinic hospital setting until I chose to be at home on the farm the last 8 years. 
---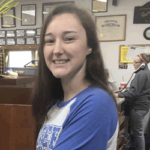 Hi! My name is Khloe Hamlin! I graduated from Scotland County R-1 High School in 2019 and have been employed here at Scotland County Pharmacy since 2017. I am a mother to one fur baby, Duke. While working here, I'm also working on furthering my education! I plan to eventually be graduating with a BS in Agronomy. In my free time I enjoy spending time with family, friends, and my beloved horses! Oh and I forgot to mention that THE KANSAS CITY CHIEFS ARE WORLD CHAMPIONS AND MAHOMES IS THE GOAT!!!!
---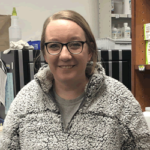 My name is Jamie Holton and I am a pharmacy technician at Scotland County Pharmacy. I grew up in Schuyler County and moved to Memphis in 2011. I am married to Skyler Holton. We have 2 daughters, Zalynn and Quinley. I previously worked at Scotland County Care Center for 7 years as a CNA/CMT. I've been a licensed pharmacy technician for 3 years. I started working at Scotland County Pharmacy 6 months ago. Come by and see me, I am excited to be here and would love to help you with any of your medication needs or questions. I love jokes and having a good laugh, stop in and tell me your favorite Knock Knock joke.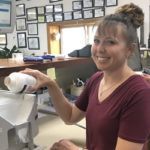 Hello! My name is Shyanne Probst. My husband Eric and I have two children: Rance and Addalynn. I am the new Pharmacy Technician at Scotland County Pharmacy.

In my time away from work I enjoy spending time with the family going camping, bank pole fishing along the Mississippi and playing baseball in the backyard.
---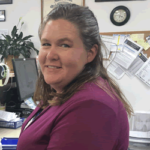 My name is Jenny Laws. I was born and raised in Schuyler County and moved back after living in the Kansas City area for 11 years. I have two daughters, Ashlyn and Blakely, that keep me busy with sports and 4-H/FFA activities. We enjoy showing beef and swine at local and state fairs. I have a bachelors in Pharmaceutical Science and minor in Business Administraton along with being a certified pharmacy tech. I have worked in retail, sales and hospital pharmacy for a total of 25 years of experience. In my free time I like to camp and go boating at Pomme De Terre lake.
---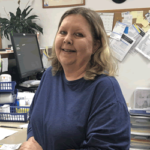 Hi, my name is Julie Poe. My husband Doug and I live on a family farm south of Downing. I have two sons, Caleb and wife Alena, and Gavin and wife Jauna, and five grandsons, Kaden, Dawson, Aubrey, Mason, Ronan and one granddaughter, Diana Adele. I worked in hospital and clinic billing for 26 years. I joined the pharmacy in June 2019 as a pharmacy technician. I enjoy watching my grandchildren play baseball, basketball, and watching them learn and grown on the farm. 
---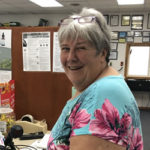 Hi! My name is Debbie Woods, I am a new pharmacy technician of the Scotland County Pharmacy. I was born in Keokuk, Iowa to Francis and May Hines. I went to school and Granger C-1 and then graduated from Wyaconda C-1 High School in 1978. I have worked in several different job fields, where I was last employed as the manager of the Daisy Patch for 6 and a 1/2 years. My husband Kevin and I have 4 children, 5 grandchildren, and 2 grand-dogs.
---
---