Scotland Co. Pharmacy was able to help me find my meds when noone else could, and when we were not able to locate them, they kept looking till they were found. NO company pharmacy would have done that for me. Thank you for helping.
Our Team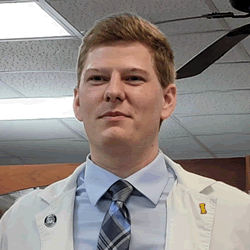 Hey, my name is Justin McKee. I grew up in Memphis and graduated from SCR-1 and have been helping around the pharmacy since 2014. I attended the University of Iowa where I obtained my Doctorate of Pharmacy in 2023. Now I am back and excited to continue serving the community in my new role as a pharmacist. It means a tremendous amount to me that I am able to come back as a third-generation pharmacist in the McKee family and continue contributing to the community that we have been a part of for so many years. I am a huge fan of Cardinals baseball and Iowa Hawkeye athletics and am always interested in talking anything sports!
---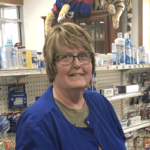 Hi, my name is Kathy Dice. I have worked at Scotland County Pharmacy as a pharmacy technician since 2004. I graduated from Keokuk High School. I am married to Don Dice and have 3 children; Stefanie, Nicole, and Matthew and 4 grandchildren; Ethan, Natalie, Alyssa and Scarlet. I am in charge of running the front end, OTC ordering, and you may catch me sometimes doing deliveries around town. I work back in the pharmacy when needed and have done about every job here. If there is anything you need, just let me know.
---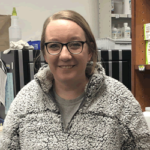 My name is Jamie Holton and I am a pharmacy technician at Scotland County Pharmacy. I grew up in Schuyler County and moved to Memphis in 2011. I am married to Skyler Holton. We have 2 daughters, Zalynn and Quinley. I previously worked at Scotland County Care Center for 7 years as a CNA/CMT. I've been a licensed pharmacy technician for 3 years. I started working at Scotland County Pharmacy 6 months ago. Come by and see me, I am excited to be here and would love to help you with any of your medication needs or questions. I love jokes and having a good laugh, stop in and tell me your favorite Knock Knock joke.
---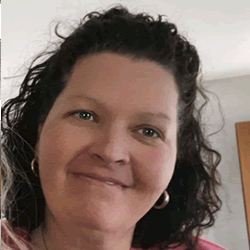 Hi, I am Amy Mallett. I was born and raised in Knox County. I am a pharmacy tech here at Scotland County Pharmacy. In my free time I stay busy with my kids (5) and grandkids (5) school, sports and 4H activities. Prior to working here I was employed at Knox County Pharmacy as a pharmacy tech.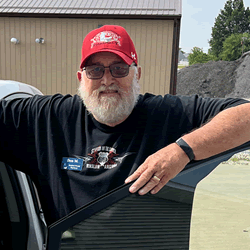 My name is Don Miller, I was born in Fullerton California on June 8, 1953, and lived in Orange California. I have two older sisters Jean and Carolsue. I attended West Orange Elementary, Portola Jr High and Orange High School. I graduated from Orange High School in 1971. I attended Santa Ana College for 1 year before starting to work at Disneyland, were I met my wife Dawn. In 1973, I started to work for So Cal Edison and stayed with them for 38 years. I was a utilityman, Substation Operator, Maintenance Electrician, and a Transmission System Operator (I ran the electrical grid) before retiring in 2010. My wife Dawn and I have three daughters Kristina, Kara, and Kimberly. We have eight grandchildren, two girls and six boys. We will be celebrating our 50th Wedding Anniversary this coming December 1st, 2023. We have been involved in girls' softball since 1985. I have coached/managed many teams from 10U to 18U, taking several to ASA Nationals. I enjoy playing the guitar, more like playing at playing the guitar. We enjoy traveling when we can.
We moved to Memphis about three years ago. Our youngest daughter Kimberly is a teacher here at Scotland County R1. She is married to Jason Small owner/broker of Untied Country Reality. Kimberly coached the High School softball team for many years and when I retired asked me to be her assistant coach. I truly enjoyed coaching the girls and have made many lasting friendships. I started at Scotland County Pharmacy in November of 2022, as their delivery person. Though I only work three days a week, I enjoy working at the Pharmacy and delivering the prescriptions to the many citizens of Memphis, Downing, Lancaster, and Edina.
---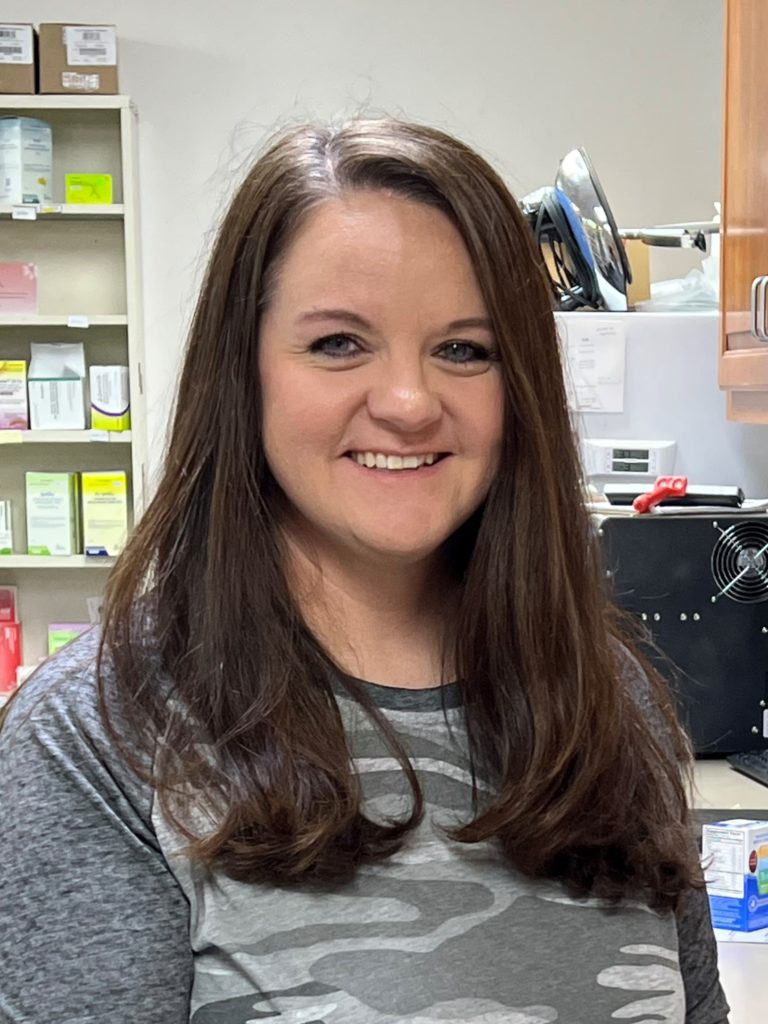 Hi.  My name is Samantha Sasser. I am a Pharmacy Technician at Scotland County Pharmacy. I was born and raised in Oklahoma and moved to Missouri in 2001.  I am engaged to Corey Stott and between the two of us, we have 3 kids. Hunter and Kennady Sapp, and Jacob Stott.  I worked with a therapy company for 9 years before coming to work at Scotland County Pharmacy. I enjoy following all our kids' crazy activities and sports schedules. I enjoy singing and spending time with our family and friends. I'm excited to be working at SC Pharmacy!
---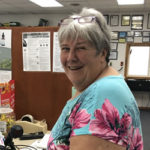 Hi! My name is Debbie Woods, I am a new pharmacy technician of the Scotland County Pharmacy. I was born in Keokuk, Iowa to Francis and May Hines. I went to school and Granger C-1 and then graduated from Wyaconda C-1 High School in 1978. I have worked in several different job fields, where I was last employed as the manager of the Daisy Patch for 6 and a 1/2 years. My husband Kevin and I have 4 children, 5 grandchildren, and 2 grand-dogs.
---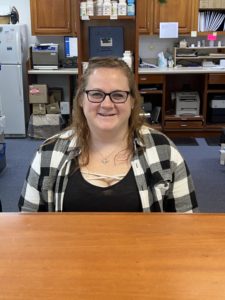 Hey there!!
I'm Sara Winn, I've been here at Scotland County Pharmacy since July 2021. Born and raised in Kirksville where I graduated high school and then went on to complete a pharmacy technician program offered at the KAVTC in 2012. I have worked in pharmacy prior to joining the SCP family. I have two wonderful sons; Travis and Matthew, who attend Schuyler Co schools. My husband, Cody, is originally from Schuyler Co. We spend family time coyote or deer hunting and fishing or at the race track. We own the 8UP Hobby stock race car and my husband is the driver. We have 7 coyote hounds and two inside dogs. We enjoy spending time with family and friends, playing slow pitch, riding horses and UTVs and listening to music. I'm excited to meet new people in the community, come on by and say Hi, to the new face at the pharmacy!
---